In Memory
Susie Vanzant (Class Of 1969) (Hassell)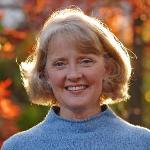 Susie was born in 1951 to James Edward Vanzant and Mary Frances Keirn Vanzant of Johnson City, Tennessee. She went home on July 7, 2017.
Married to Dr. David Hassell for 38 years, Susanne leaves behind their three children who love God: Jonathan David (Georganne), Sarah Elizabeth Carmichael (Brian), and Paul Franklin (Nora).
She is also survived by her mother, Mary Frances Vanzant, her aunt, Elizabeth Ann Keirn, her sister Nancy Vanzant Goodrum (Brad), as well as four grandchildren whose curiosity and wonder deepened her own: Cannon and Townsend Carmichael and Flora and Wilden Hassell.
Susanne's education sharpened her vocation. She earned a Doctorate of Ministry and a diploma in the Art of Spiritual Direction from San Francisco Theological Seminary, as well as a certificate of Spiritual Formation from Columbia Theological Seminary. She also earned a Master of Science degree in Child Development and Family Relations and a Bachelor of Science degree in Human Services from the University of Tennessee. Most people never would have guessed that Susanne had so many degrees. She did not draw attention to herself or her accomplishments. The humility she inherited from Jesus prevented that. She used her degrees not as a badge of honor but as tools to enrich the lives of everyone she came in contact with.
Susanne lived what she believed, and always knew she was a pilgrim. This world was not her home, and she spent hundreds of hours walking, praying, and listening, drawing ever closer to God in her pilgrim walk. Whether leading spiritual retreats or founding the Order of St. Brigit, she spent thousands of hours inviting other pilgrims into encounters with the living God.
Many students, now grown, will remember the feasts and love Susanne provided. They will remember the sincerity of her hospitality and the depth of her kindness. She was a mother and friend to many. Through her loving support of Young Life, Knoxville Fellows and Creative Memories among others, she gently reminded you to trust God's covenant promises and to invite the Lord to build your house.
Susanne spent the final days of her battle with multiple myeloma giving thanks, giving things away, and sowing her faith like the wildflowers she loved. She trusted in God's unfailing love. She lived well, and she finished better.
Susanne's Memorial Service will take place at 4pm Thursday, July 13 at Sequoyah Hills Presbyterian Church. It will be followed by a joyful Celebration in honor of her life at a location near her home to be announced.
Susanne said, "Contrary to what many advise, you can never have enough flowers!" She would love if you provide wildflowers or flowers from your garden. But any and all flowers are welcome and may be sent or brought to her home prior to the service: 8420 Nubbin Ridge, Knoxville, TN 37923 (After the service, flowers will be donated to Random Acts of Flowers). Dress cheerfully.