In Memory
Linda A Porter (Hobbs)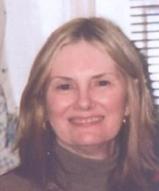 HOBBS, Linda age 58, of Middletown, OH, passed away Friday, January 21, 2011 at Atrium Medical Center. She was born April 1, 1952 in Jacksonville, FL to Clarence Glenn and Betty Ann (Johnson) Porter, Jr. She was office manager for Piping of Ohio for almost 20 years.
She is preceded in death by sister, Jill Elizabeth Meadows; nephew, Chad Steven Martin. Linda is survived by her husband, Larry Hobbs; parents, Frank and Betty Porter; children, Todd, Denise, John and Tommy Hobbs; grandchildren, Jacob, Sage, Kennedy and Jayden Hobbs; sisters, Susan (Hugh) Butler, Joanie (Joe) LaPorta; brother, Glenn Porter, III and also many loving family members and friends.
Visitation at Baker-Stevens-Parramore Funeral Home. A Celebration of Life Service will follow on Sunday at the funeral home with Rev. Rodney White officiating.
Published in The Middletown Journal on 1/22/2011