In Memory
Michael John [Mike] Blauer VIEW PROFILE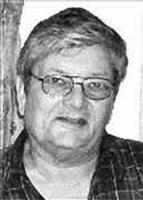 My brother, Mike Blauer, Wolfson Class of '70, passed away from a heart attack on December 16, 2015 at his home in Highlands, North Carolina, a place where he had lived happily for 15 years. Before that, he was the owner of two bookstores in Jacksonville, the San Jose Bookshop and the San Marco Bookshop. He is survived by three siblings and their spouses, and several nieces and nephews. Mike was a wonderful son, brother, and friend. Many people loved him and he will be greatly missed. Kay Blauer Lopez - Class of 1969
Michael John Blauer, age 63, died unexpectedly of natural causes on Dec. 16, 2015, in Highlands, N.C., where he had lived the past 15 years. Mike was born on March 8, 1952, in Jacksonville, Fla., to the late John and Laura Blauer. He attended Duval County schools and graduated from Wolfson High School in 1970 and attended Florida State College at Jacksonville. Mike was an expert in old and rare books and had owned the San Jose Bookstore and the San Marco Bookstore in Jacksonville. He republished Dickison and His Men, a book about the Civil War in Florida, and four titles by Marjorie Kinnan Rawlings. Mike is survived by his three siblings and their spouses, all of Florida: Connie and Richard Holzinger, Kay and Sergio Lopez, and Robert Blauer and Cindy Adkinson. He was the uncle or great-uncle of ten. Mike will be remembered by his family and many devoted friends for his integrity, kindness and individuality. Mike's ashes will be buried in the Melrose Cemetery in Melrose, Fla., next to his grandmother and great-grandmother. A service will be held on Saturday, Feb. 20 at 1 p.m. at the Eliam Baptist Church in Melrose, Pastor Arthur Johnson officiating. A luncheon will follow at The Yearling Restaurant in Cross Creek.
FL Times-Union - 31 Jan 2016
Click here to see Michael John [Mike]'s last Profile entry.